NetSuite Administrator (US, eCommerce)
Poszukujemy doświadczonego specjalisty ERP (NetSuite), który full-time dołączy do naszego zgranego międzynadrodowego teamu.
Współtworzymy eCommerce prestiżowego Lucchese.com, najbardziej znanego na świecie producenta skórzanych produktów z Teksasu (z tradycyjną manufakturą w El Paso, USA). 
Co cenimy w naszym projekcie:
niezależność

oraz realny wpływ

stabilna praca w

polskich godzinach
niewielki

, ale mocny

zespół

: czterech programistów, analityk, Head of IT

texańska, niezwykle przyjazna kultura organizacyjna (brak presji i dużo zaufania)

zero zbędnych formalności

, mały i wydajny team

work-life balance, brak nadgodzin i

elastyczność godzin pracy

.
Przykładowe zadania:
kompleksowe utrzymanie, konfigurowanie i rozwijanie systemu NetSuite (moduły: Warehouse, Finance, Manufacturing)

analiza bieżącego stanu systemu i wykorzystywanych funkcjonalności

projektowanie i wdrażanie automatyzacji procesów, związanych także z produkcją (manufaktura)

wdrażanie modyfikacji oraz nowych funkcjonalności

wsparcie dla użytkowników systemu

budowa raportów w oparciu o dostępne narzędzia.
Wymagania:
komercyjna znajomość platformy NetSuite

doświadczenie w kompleksowym zarządzaniu systemem ERP wewnątrz firmy

znajomość środowiska Oracle będzie dużym atutem

mile widziane: AWS, Celigo, iHub, Oracle WMS

komunikatywny angielski.
Oferujemy:
elastyczną pracę

w polskich godzinach

nowy sprzęt do wyboru

work-life balance (m.in. płatny urlop przy B2B, MultiSport, lekcje z native speakerem, becikowe, elastyczne godziny pracy, prywatne ubezpieczenie zdrowotne, eventy sportowe)

przyjazną atmosferę sprzyjającą rozwojowi (program szkoleń, system poleceń, budżet integracyjny, lunche zespołowe i prezenty świąteczne)

B2B lub UoP

wynagrodzenie: 16-30k PLN netto+VAT B2B, 13-25k PLN brutto UoP

stabilną i długofalową współpracę

praca zdalnie lub z biura (w Krakowie lub Bielsku-Białej, możliwość coworkingu w innych miastach).
Nasz proces rekrutacji:
wstępna rozmowa z HR

spotkanie techniczne

finalne spotkanie z PM i PO
O From Poland With Dev
Jesteśmy międzynarodowym zespołem ceniącym rozwijające projekty, relacje międzyludzkie i work-life balance. Pracujemy wyłącznie z klientami z polecenia - dzięki temu nie jesteśmy podwykonawcą i działamy jako bliski partner. Cenimy pracę blisko biznesu, swobodę i możliwość wpływania na produkt. Minimalizujemy formalności, bo interesuje nas wydajna, merytoryczna praca i rozwój. Brak dystansu, otwartość, zaufanie i ludzkie podejście to filary naszej codziennej pracy.
Zapraszamy - aplikuj również bez CV. Napisz do Eli w razie pytań bądź wątpliwości.
ENGLISH VERSION
---
We are From Poland with Dev - a group of no-nonsense professionals who value hard skills and effective collaboration. We're proud of the companies we support and work hard to foster long-term relationships with them. We're looking for an experienced ERP (NetSuite) specialist who will join our well-coordinated international team.
We co-create the eCommerce of the prestigious Lucchese.com, the world's most famous manufacturer of leather products from Texas (with traditional manufacture in El Paso, USA).
What we value in our project:
independence and real influence

stable work in Polish hours

small but strong team: four programmers, an analyst, Head of IT

extremely friendly organizational texas culture (no pressure and a lot of trust)

no unnecessary formalities, a small and efficient team

work-life balance, no overtime, and flexible working hours.
Main tasks:
comprehensive maintenance, configuration, and development of the NetSuite system (Warehouse, Finance, and Manufacturing)

analysis of the current state of the system and functionalities in use

design and implementation of process automation also related to production (manufacture)

implementing modifications and new functionalities

support for system users

building reports based on available tools.
What we're looking for:
commercial knowledge of the NetSuite platform

experience in the comprehensive management of the ERP system inside the company

knowledge of the Oracle environment will be a big advantage

nice-to-have: AWS, Celigo, iHub, Oracle WMS

good English.
What we offer:
flexible work in Polish hours

equipment of your choice

benefits to support your work-life balance: paid leave on B2B, Multisport, private health care, company offsites, and sports events, flexible working hours

a friendly, collaborative environment that supports your growth (training program, referral scheme, team building budget, team lunches, and Christmas gifts)

competitive salary on

CoE (13-25k PLN gross)

or

B2B (16-30k PLN net)

fully remote/hybrid work with an option to work from the office if you prefer in Bielsko-Biała or Krakow

stable and long-term cooperation.
Our recruitment process:
initial interview with HR

technical meeting

final meeting with PO/Head of IT
Ready to join our great team? Let's talk. Or let Ela know in case of any questions.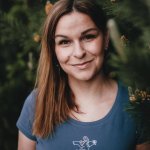 Ela Adamus-Wolny
HR&Recruitment Manager
tel.: +48 600 593 770
ela.aw@frompolandwithdev.com
Don't wait, join us today!