Senior Customer Success Manager (US+PL)
We're a referral-only boutique software house with a sharp focus on quality and customer relations. We have a strong presence in the US through clients in Silicon Valley, Austin, and NYC and long-term partnerships across the UK or Germany. We see our clients as partners and treat them as our own team members and work buddies.
We're on a mission to provide meaningful work to our employees by carefully selecting projects we take on. Our team members come first and we make sure the projects they participate in fit their needs and that there's an alignment on company culture on the client's side. Keeping the team satisfied and happy is the real measure of success at FPWD.
We take the work-life balance and employee happiness seriously. We're also trying to make the world a better place with pay-it-forward initiatives like Start IT or Swiateczna Paczka.
We're looking for an experienced Customer Success/Account Manager, who's an expert in cross-sell and up-sell techniques, knows their way around C-level execs, and has the ability to nurture key accounts. This role would be a blend between FPWD and ShareTheBoard Account & Sales Management (our in-house start-up, exciting and highly pace!). The ideal candidate has experience with Marketing and a good understanding of Social Media & Digital.
Here's what our team likes most about FPWD:
No Business Development or Prospecting - Working on 30+ existing accounts and warm inbound referrals only

Start-up environment experience through ShareTheBoard, our in-house product

Minimal hierarchy or paperwork with maximum impact and ownership

Remote/Hybrid work adjusted to one's needs and exciting company offsites

Working in a small 70-person IT Team without a corporate feel or glass ceilings.
What you'd be responsible for:
Nurturing existing client portfolio (30+ clients and growing), as well as new inbound business through referrals

Owning Sales Growth and KPIs through upselling, cross-sell and contract renewals

Feedback Loop through active listening, client calls, face-to-face meetings, Business Reviews, and identifying areas of improvement and client needs

Driving Client Development Plans with deep business needs understanding, advising on win-win partnerships with long-term goals in mind

Participating in company-wide strategic decisions and having an impact on where we go next

Occasional Business Travel within Poland, the EU, and the US (1-2 business trips/year)

Supporting HR and the client with suitable candidate selection and advising on necessary resources

Strong nice to have: Supporting Marketing & Employer Branding (e.g. Social Media, content creation/copywriting, and email marketing).
What you need to succeed:
Strong experience within Customer Success / Account Management or equivalent (Sales / PM experience would be a plus)

Excellent English(C1/C2) command and flawless communication skills (

Polish is not required

)

Experience with SaaS/start-up environment / Software House or a true drive to learn and understand tech stacks and frameworks

Experience with Project Management or a true drive to learn and understand its aspects

Nice to have: Some experience with Digital Marketing and Employer Branding (e.g. Social Media, content creation/copywriting, and email marketing)

Nice to have: Employee Recruitment / HR experience.
! If you can tell the difference between Java and JS; TDD and CI/CD ring a bell - that's great and a huge plus! If not, but you're a keen learner - we'll give you an extensive introduction to technologies and help you navigate the lingo!
What you can expect:
Introduction to technologies and project management, so that you represent the company with confidence and know-how

Equipment of your choice

Benefits to support your work-life balance: paid leave on B2B, Multisport, private health care, company offsites, and sports events, flexible working hours

A friendly, collaborative environment that supports your growth (training program, referral scheme, team building budget, team lunches, and Christmas gifts)

Competitive salary on CoE (10-20k PLN gross) or B2B (12.5-25k PLN net)

Bonus / Commission scheme after 3 months to be discussed individually

Remote / Hybrid work with an option to work from the office if you prefer (Bielsko-Biała or Krakow).
Your recruitment process:
Recruitment Task - done at your pace

Meeting with

Marcin

- culture fit (ca 20')

Meeting with

Pawel

- final interview (ca 45')
Once you've completed the process, you can opt for a demo day to ensure a proper culture fit and whether we're a match for you - we'd invite you to one of our offices and compensate your time for it, of course!
We'd love to have you. No CV? No problem, apply anyway - and contact Aneta or Ela in case of questions.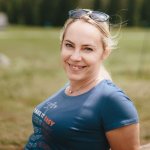 Aneta Filipek
HR Project Manager
tel.: +48 604 925 639
Don't wait, join us today!