Choosing the ideal ecommerce platform is both thrilling and challenging—it's exciting to envision your online store, but navigating the complexities of choosing the right solution can feel overwhelming.
Fear not, we at From Poland With Dev understand that and are dedicated to empowering you in making the right choice. Ready?
At the moment, the ecommerce landscape is dominated by two giants: WooCommerce and Shopify. Each platform boasts unique advantages, both offering promising pathways to success. However, our analysis will reveal one that outshines the other. Spoiler alert: it's going to be Shopify.
In this blog post, we'll dissect the strengths and weaknesses of these leading ecommerce platforms and explain exactly why Shopify could be a better choice for you and your business. Read on!
What is WooCommerce?
WooCommerce, a renowned WordPress plugin, equips businesses to craft their online identity. It offers a flexible framework, enabling you to customize your store's design, functionality, and payment options to match your brand. It's a complete package, providing inventory management, secure transactions, and detailed reporting for businesses of all sizes.
What is Shopify?
Shopify, a highly-regarded ecommerce platform, revolutionizes how online stores are built and managed. It's a comprehensive solution that caters to both aspiring entrepreneurs and established enterprises. With its user-friendly interface and scalable features, Shopify has become a significant force in the ecommerce landscape.
WooCommerce and Shopify comparison (2023)
Moving forward, let's delve into the side-by-side comparison of WooCommerce and Shopify in the 2023 landscape.
Market share
WooCommerce holds a considerable share within the WordPress world, so it's the go-to for businesses already using WordPress. On the other hand, Shopify is often used by larger stores because it allows for greater integrations with a larger number of products. It also has marketing facilitations that aren't always possible in WooCommerce.
Pricing
In terms of pricing, WooCommerce is free, but businesses may encounter costs for hosting, themes, plugins, and other functionalities. Shopify works on a subscription basis with tiered pricing depending on the features and support you require.
Trial length
WooCommerce doesn't offer a free trial period as it's usually bundled with WordPress hosting plans or installed for free manually as a plugin to an existing WordPress site. Shopify, however, provides a 14-day free trial for users to explore its features.
Ease of use
When it comes to ease of use, WooCommerce requires some familiarity with WordPress, which might suit users comfortable with the WordPress interface. Shopify, with its user-friendly interface, is an easy-to-use choice for users of all tech levels.
Build time
The time it takes to build a WooCommerce store can vary based on customization and complexity. Shopify's setup process is quicker, allowing businesses to launch their online store in less time.
Design
In the design arena, WooCommerce offers a broad range of customizable themes, while Shopify provides professional themes for creating visually stunning storefronts even without deep design knowledge.
Customisation
WooCommerce allows extensive customization, making it apt for businesses seeking flexibility. Shopify, on the other hand, offers a level of customization that doesn't require extensive coding knowledge.
Additional functionalities
Shopify, like WooCommerce, offers the opportunity to utilise additional functionalities via apps. There's a vast market for these apps, most of which are either paid, offer basic functionalities for free with additional paid features, or their cost depends on the number of transactions or products.
Security
Security-wise, WooCommerce relies on the hosting environment and security measures via plugins. Shopify provides secure hosting and infrastructure to protect customer data and ensure a safe shopping experience.
Customer support
When it comes to support, WooCommerce relies on community forums and third-party plugins, although paid support is available. Shopify offers 24/7 customer support, ensuring timely assistance.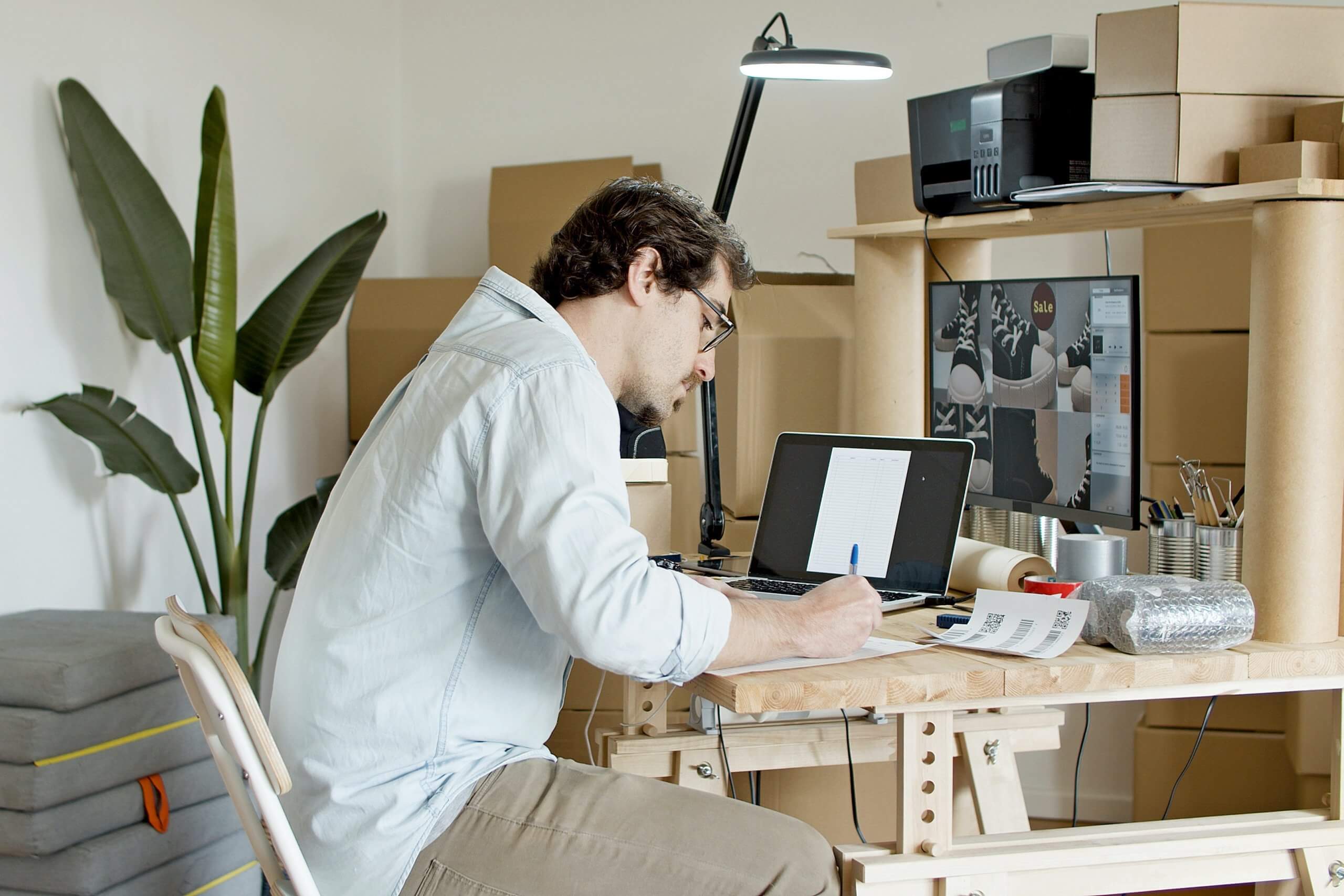 Shopify or WooCommerce—which is better?
Thank you for reading this article, we hope that this careful evaluation of both solutions for your online stores helped you understand why we lean towards Shopify. 
Shopify is powerful, user-friendly, and perfect for businesses of all sizes. The platform's intuitive interface, variety of features, and excellent customer support make it our top choice.
However, it does have some limitations. For instance, its customization options might seem limited compared to WooCommerce, especially for businesses with unique needs. Also, transaction fees on Shopify can have an impact on profitability, particularly for high-volume businesses.
What's more, Shopify offers extensive additional functionalities due to its popularity, but such a solution isn't always efficient in terms of performance. 
So while it offers a powerful platform, navigating Shopify's intricacies and maximizing its potential can be tricky. That's where professional Shopify support becomes invaluable.
Let's take these performance issues, for example: they can often be bypassed. And if there isn't an app that handles a specific function, a Shopify specialist has the capability to create a custom solution. This bespoke feature will be tailored to the client's needs, likely offering more efficiency and better alignment with the current solutions or graphical theme in place.
At From Poland With Dev, we're specialized in expert Shopify services tailored to your specific needs. Our team of seasoned developers and designers is ready to assist with customizing your Shopify store, integrating apps, optimizing SEO strategies, and ensuring a seamless user experience.
Whether you're a startup looking to establish your online presence or an established enterprise aiming to scale your operations, our Shopify experts can guide you every step of the way, just reach out to us and tell us how we can help!